Top 5 things to get excited about your stay at Beachside this year
Date posted: 27 March 2021
We have all had an incredibly hard year in different ways, and we are very excited to start welcoming you all back to Beachside this year. We have been busy getting everything safe and ready for your arrivals. It is not long before you'll be walking barefoot along our golden sands, but in the meantime, here are 5 things to get you excited about your stay…
1. Our brand new and much anticipated restaurant, Coast
Coast, will open for all our guests to enjoy this year. Like everything over the past year, the restaurant had to be put on hold due to the coronavirus pandemic, but that gave us more time to make Coast perfect! The fantastic panoramic sea-view terrace will still be there for you to soak up the sun and stunning views, now with the bonus of enjoying a meal looking over the Bay as well as a G and T, or two! Whether it is a cooked breakfast fuelling your beach day, or a delicious dinner watching the sunset, Coast will be a great addition to Beachside, and something we hope will top off your stay with us.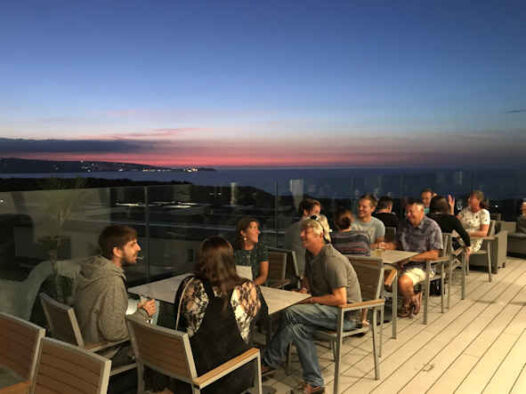 2. Pirate's Cove Soft Play
We didn't forget about the little ones, another new addition to Beachside this year is our brand new indoor under 5's soft play area, Pirate's Cove. The soft play area will be located near the restaurant area, so you can indulge in coffee and cake while you watch your little ones play, perfect for the occasional rainy day (which we hope we won't have too many of!)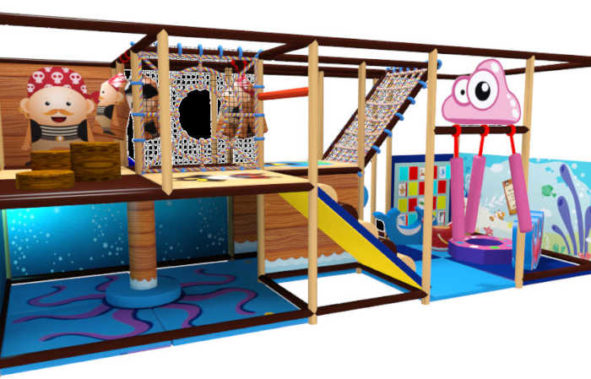 3. Our beautiful 3 miles of golden sands
At Beachside we are so lucky to have the beach right on our doorstep. It is the perfect place to relax and unwind from the stresses of everyday life. You only have to step out of your accommodation door and make the short walk down and you're there ready to spend the whole day taking in the views. This summer once again the pop-up bar will down on the green, close to the beach path, so you can enjoy a hot or cold beverage to go!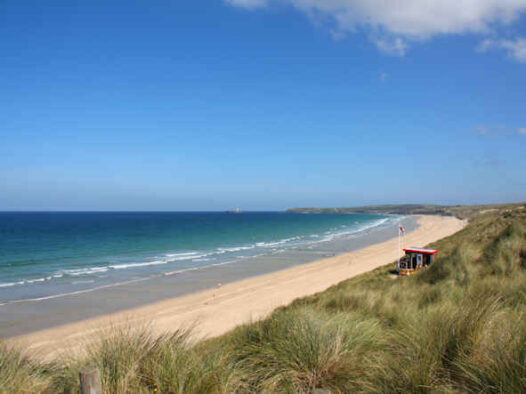 4. Our beautiful Beachside sunsets
These are not to be missed, there are many choices on where to watch the orange skies over the bay, on the terrace with a drink, relaxing down on the green, or even from just outside your accommodation or pitch. They are the ideal photo opportunity and will be sure to make your friends and family back home a little jealous.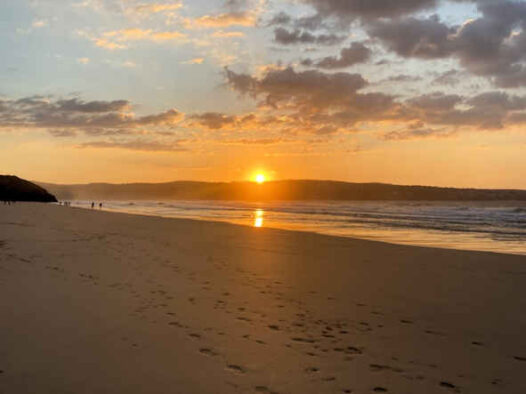 5. Last but not least, a pasty!
A holiday to Cornwall isn't complete without this great local delicacy. Plenty of choice in the area, but arguably many people's favourite, Philp's Famous Pasties, are famous for a reason. They can be found just down the road from Beachside and are sure to curb the cravings.
We are counting down the days until we can welcome you back to Beachside, and we hope these 5 things have got you excited to pack your bags to come and make some lasting Cornish memories.