Outdoor Fitness & Soul Running Weekend
Date posted: 13 December 2019
13th -14th June 2020
Are you looking to get away from your busy/hectic life and head to the coast of Cornwall?
We have partnered up with outdoor enthusiast and personal trainer Tracy Waite to bring you a weekend of fitness and wellbeing by the sea.
The weekend will be situated in the stunning St Ives Bay, in an amazing location. Perfect for outdoor fitness training and exploring the miles of golden sand and coast paths on foot, either Soul/trail running or hiking.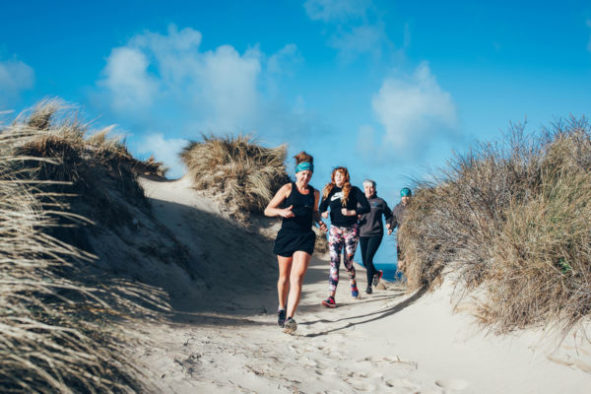 Tracy will start the day at 10.00am with a group outdoor fitness session. This will take place at Beachside Holiday Park overlooking St Ives. During the day Tracy will be providing you with delicious healthy food. This will be sourced and provided by some of the best local suppliers.
You will then hit the trails either running or hiking along our everchanging coastline before finishing the day with a lunch packed full of local goodness.
This weekend is designed for all abilities, so all outdoor fitness sessions will be adapted to your pace. Tracy will endeavour to make sure no one feels left out. She will make sure everyone is working hard whilst having fun at the same time. The hiking/running part of the day is also tailored for all abilities and is a chance to take in the beautiful surroundings. It will provide a sense of freedom that the outdoors can offer, away from our busy work schedules.
At the end of the weekend we want you to walk away feeling confident in your bodies, relaxed and refreshed. Then feeling confident to try new adventures in the future.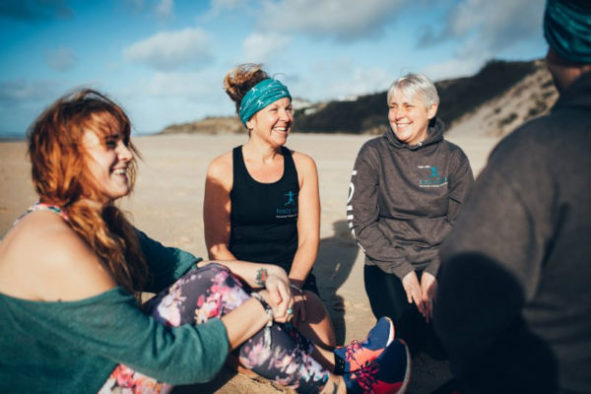 The daily sessions with Tracy are from 10.00am to 2.30pm after which there is plenty to do in the area. From exploring the local towns and sampling their range of cafes/restaurants to visiting local landmarks such as St Michael's Mount. In our reception there is a range of leaflets and information with things to do and explore locally.
Alternatively, you are welcome to stay on the park and relax by the outdoor heated pool or on the beach. On site we also have a bar selling non-alcohol and alcoholic beverages where you can relax and enjoy the stunning views the bay has to offer.
Extra activities such as surfing lessons are available (at an extra cost), please contact us for more details
How to Book
2 days training including beverages, snacks and lunches costs £140. To sign up to the fitness weekend, please contact Tracy Waite directly on 07967307389 or tracy.waite@live.co.uk
Accommodation is available to book separately in our Apartments or Chalets Plus, or on one of our Pitches if you have your own tent, caravan or motorhome.